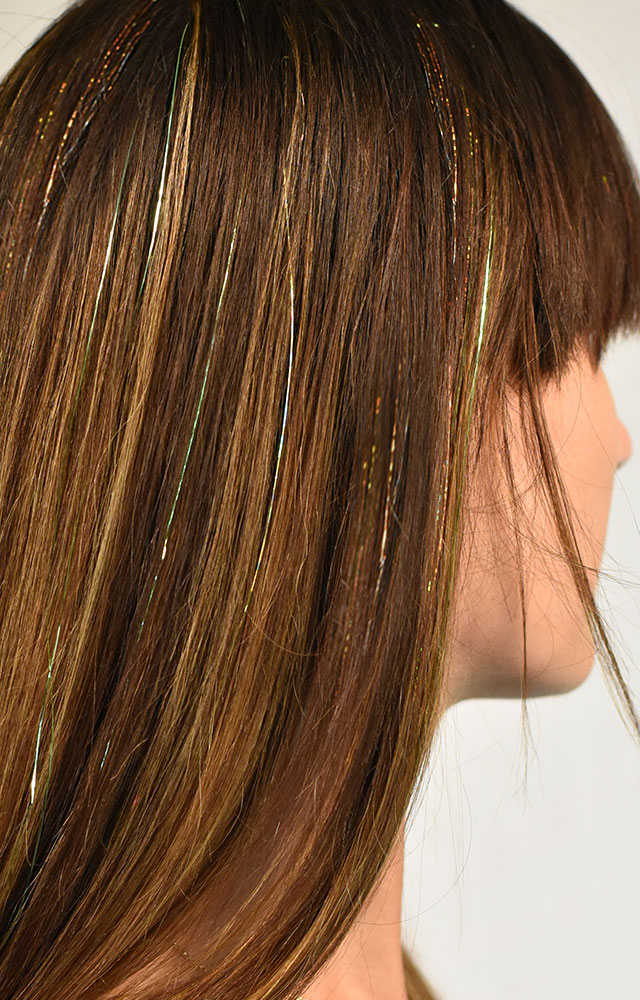 Fairy hair glitter extensions are the perfect holiday look!
You've probably heard of the fairy hair trend by now, or maybe you've even tried if yourself. Tried and tested by Beyoncé herself at the 2010 Grammy Awards and in 2019. Now everyone can try fairy hair with Fairy Shimmerhair™ Extensions. They come in a wide range of colors, for a fully customizable fairy hair look, and for only $2 a strand, they are affordable for everyone. Mix and match colors, or choose one color that complements your natural or current hair color. Kids, teens and women of all ages are trying this hot new trend!
Fairy Shimmerhair™ Extensions are delicate, silky, shimmering fairy hair extensions that are tied on to individual strands of hair. They last until that strand of hair falls out naturally. For all hair types and colors – straight or curly, natural or colored. Wash them, brush them, comb them, color them, curl them, straighten them, blow them dry, and get a haircut with them in!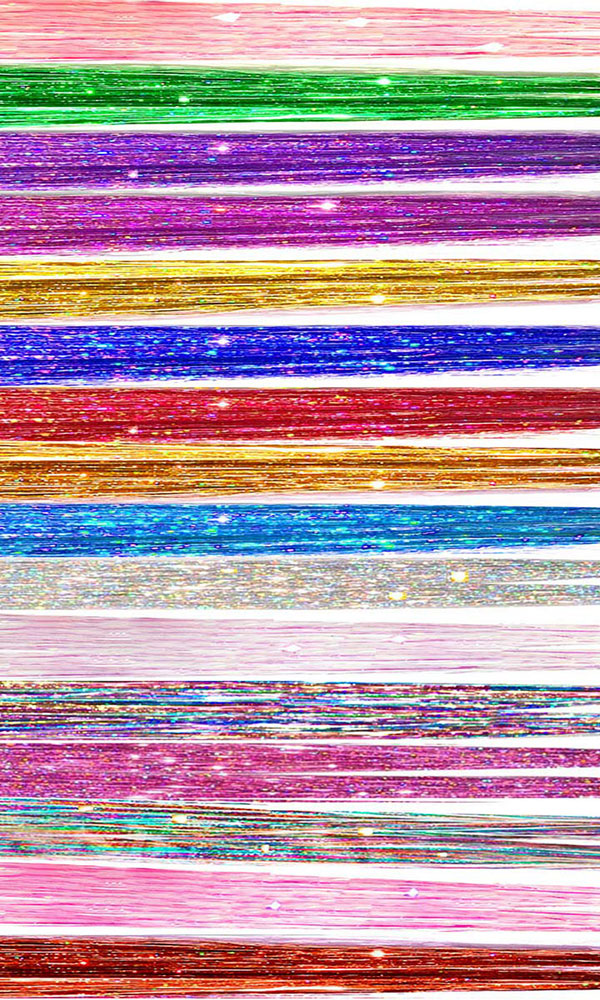 Fairy Shimmerhair Extensions will be hosting an fairy hair extensions event on Friday, November 13th in Jacksonville, Florida. The event location is at Lilly Pulitzer in the St. Johns Town Center. Don't miss your chance to try this rising statement style!
Event location:
Lilly Pulitzer
4812 River City Drive, Suite 101
Jacksonville, FL
Event time:
12PM – 4PM
Categorized in: Demonstration Events
This post was written by Andrea Welzien